The AlterG Treadmill is a de-weighting treadmill that can help people with joint problems, balance issues or injuries to return to walking or running, sometimes months before they normally could. Similar to being in the water, the AlterG provides a feeling of buoyancy, decreasing stress on the spine and lower extremities.
Oftentimes, use of the AlterG is incorporated into Physical Therapy or Fitness programs. However, we do offer self-pay options for those interested in using the AlterG independent of a formal training or rehab program. Please call for self-pay rates. Student discounts offered.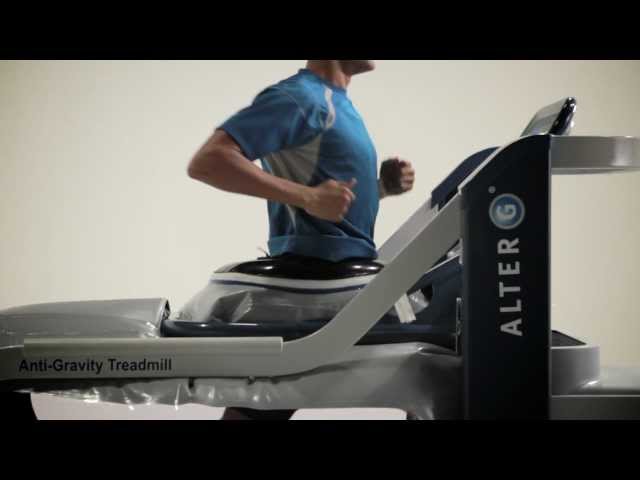 AlterG® M/F320 Anti-Gravity Treadmill®

Watch and learn about our AlterG Treadmill.
/